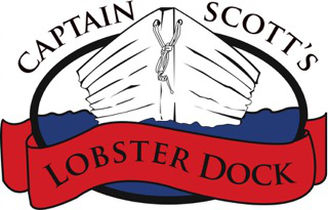 Come and join New London Rotarians for an
Evening of Good Fun, Laughter, Friends and Lobster!
Thursday, August 19, 2021
5:30 PM - 7:30 PM
Captain Scott's Lobster Dock
80 Hamilton Street, New London, CT 06320
You will enjoy a Clambake Feast ...
RI Clam Chowder - Mussels - Clam Fritters - Choice of Entree
Entree Options:
Hot Lobster Roll or Cold Lobster Salad Roll
Garden Greens with Lobster Meat or Lobster Salad
Fish & Chips* or Hamburger* or Hot Dog Plates*
Kids Meals*
Fish & Chips or Chicken Fingers or Hamburger or Hot Dog Plates
* served with French Fries & Cole Slaw
If you are ordering one type of entree item:
- Select your entree and quantity
- Click "Add to Cart". You will then be directed to PayPal to checkout
If you are ordering multiple types of entree items:
- Do not check out from PayPal.
- Return to this page and repeat the process: Select option. Click add to cart.
- Repeat this process as many times as needed.
- When you have selected your desired entrees, then checkout and pay.
To make a reservation and pay by check, complete the RSVP form distributed at the weekly Rotary meetings and send to Catherine Foley, 611 Ocean Avenue, D2, New London, CT 06320 along with your check for the amount due and payable to the Rotary Club of New London.
---
REMEMBER ...
Share your Favorite Dessert ...
Donate your favorite fruits, sweets, or pastries
to share with Rotarians and guests via the dessert sharing table.
Enjoy an Adult Beverage and Support the NL Rotary Foundation ...
Every dollar you donate to the Rotary "hydration station"
supports the good work of the New London Rotary Foundation.
---
The annual picnic is one of two NLRC annual events for which members are assessed the cost of the event if they do not register and/or attend.
---
2021 Annual PIcnic Flyer & RSVP