New London Rotary in the News!
January 22, 2021
Masks and Food for Savation Army!
Pres. Alex Marku and PDG Gerry O'Shannon present 1,500 children's masks and a $500 check from the food drive that O'Shannon held on Facebook to Captain Brandon Gonzalez-Cottrell of the Salvation Army in New London.
January 18, 2021
New London Rotary Lending Library at Toby May Field
Click the photo to enlarge
October 2021
New London Rotary Hodges Square Bus Stop Waiting Area
Click Here for Video
New London Rotary Donates Winter Coats
President Alex Marku and PDGGeraldine Grace O'Shannon presented 90 coats to the Salvation Army today on behalf of the members of the new London Rotary Club. This donation will warm many children this winter. Humanity and helping the community is New London Rotary's focus under the leadership of President Alex this year.
New London Rotary Makes $5,000 donation to Food Bank
New London Rotary Makes $1,000 donation to Salvation Army
??
New London Rotary
Centennial Pavilion
To commemorate 100 years of Rotary "Service above Self" in the greater New London community, New London Rotary Foundation rebuilt the Pavilion at Ocean Beach Park.
Like the Rotary Club of New London, Ocean Beach Park is a place where all are welcome, encouraged to come together in fellowship, and invited to celebrate during the next 100 years.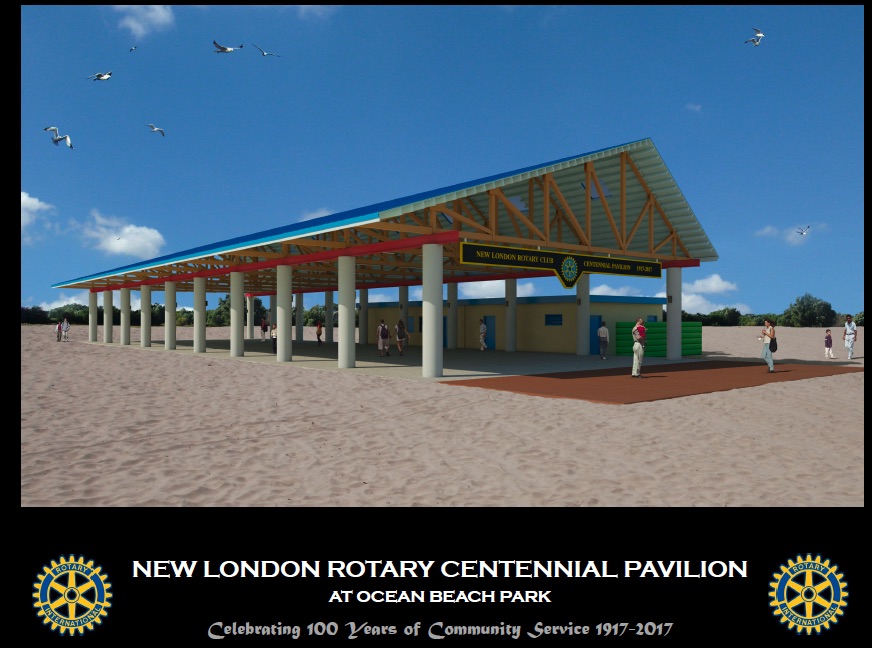 You can help.
Your contribution ensures youth from Camp Rotary, New England Science and Sailing Foundation (NESS), and local public schools have a safe place for learning and recreational activities; charitable organizations have an attractive and secure structure for events; and the region has a flagship venue for creating new memories.