NL Rotary Live
On-Line Weekly Meeting
12 PM
Location: Via Zoom
for meeting ID and password.
.See the Difference made by New London Rotarians.
Join us for just one meeting.
Read articles in The Day (below).
Check out our What is Rotary page.
Explore the rest our site and Facebook pages Rotary Club of New London and New London Rotary Foundation
---
Rotary Club of New London
New London Rotary Foundation
IN THE NEWS
The Day: New London Rotary donates 500 student activity bags, supports Lyman Allyn's online arts education
---
New London Rotary
Centennial Pavilion
To commemorate 100 years of Rotary "Service above Self" in the greater New London community, New London Rotary Foundation rebuilt the Pavilion at Ocean Beach Park.
Like the Rotary Club of New London, Ocean Beach Park is a place where all are welcome, encouraged to come together in fellowship, and invited to celebrate during the next 100 years.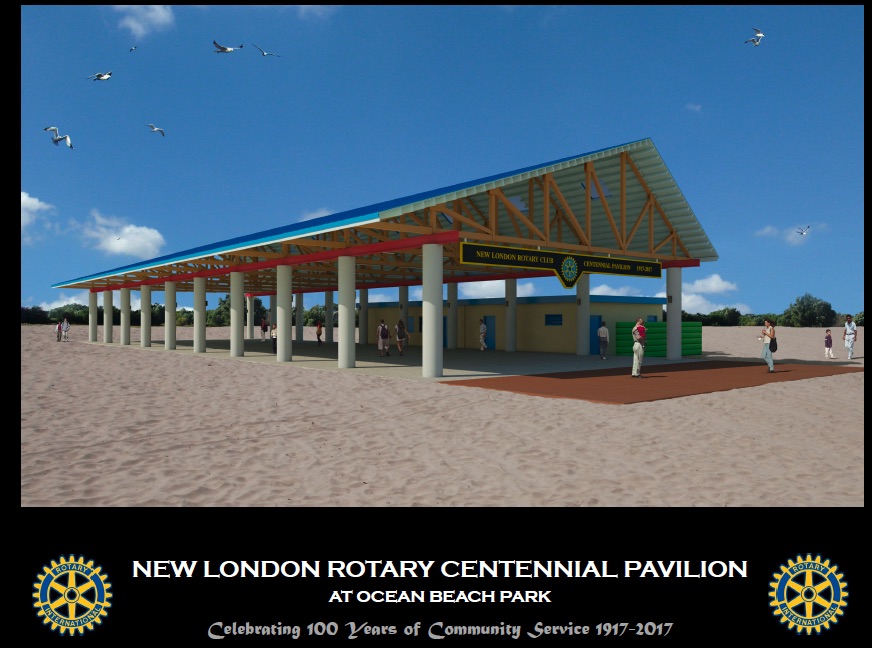 You can help.
Your contribution ensures youth from Camp Rotary, New England Science and Sailing Foundation (NESS), and local public schools have a safe place for learning and recreational activities; charitable organizations have an attractive and secure structure for events; and the region has a flagship venue for creating new memories.